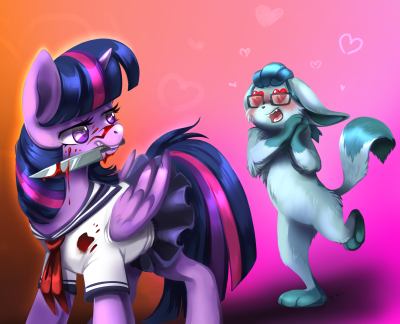 Yandere Twilight Sparkle for fsLeg by Nix
This one is pretty straightforward: my pokesona looks lovingly at yandere Twilight who's in a schoolgirl outfit. Done, of course, by Nix. Did I mention I absolutely love yanderes? Although just the obsessive types, not the possessive ones.
Come to think of it, that's an interesting angle my sona looks at Twilight. Pantsu shot, perhaps? If she's even wearing panties… Explains the heart eyes. Yandere Twilight knows what I like.